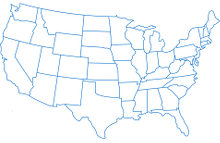 John Foubert
John D. Foubert, Ph.D. is the National President of One in Four and Professor of Higher Education and Student Affairs at Oklahoma State University. He earned his undergraduate degree in Psychology from the College of William and Mary, his Masterís in Psychology from the University of Richmond, and his Ph.D. in College Student Personnel from the University of Maryland.

Dr. Foubert has written 9 books, 7 of which deal with the prevention of sexual assault. Supported by his federally funded research program, he has published several dozen peer reviewed articles in some of the most respected journals in both Education and Psychology on issues such as sexual assault prevention and the connection between pornography use and bystander intervention. He has given over 200 professional presentations to conferences, universities, community and military organizations.

In 1998, he and a group of colleagues founded One in Four. One in Four is a non-profit organization dedicated to ending rape through means shown to be most effective through scientific research. During the last two decades, his rape prevention programs have reached over 100,000 people worldwide.

Dr. Foubert has testified before House of Representatives Armed Services Committee Subcommittee on Military Personnel on the issue of rape prevention, and has been called upon by the White House and the Pentagon for his expertise in rape prevention. He consults regularly with the military and with colleges about how to apply research-based approaches to significantly lower rape in their communities. Dr. Foubert makes frequent media appearances. He is a regular guest on CNN and NPR, and is regularly quoted in The New York Times, The Houston Chronicle, The Chronicle of Higher Education, and Time Magazine. Dr Foubert blogs regularly for the Huffington Post and occasionally for CNN. He can be reached at john.foubert@gmail.com.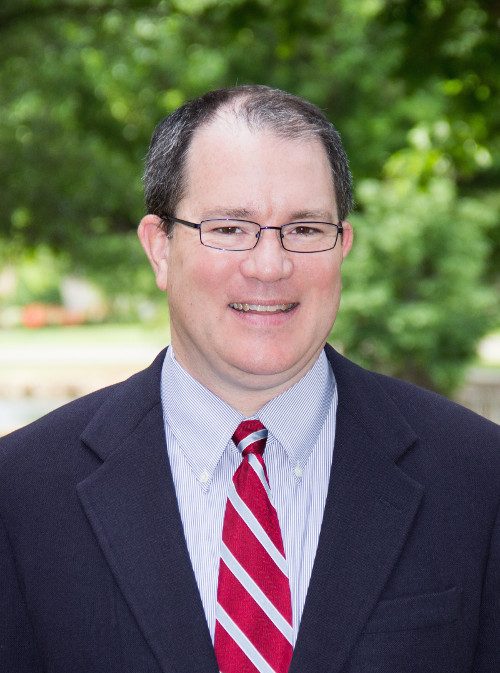 James Hanson - Chair of the Board
James was a founder of the One in Four chapter at the University of Maryland College Park in 1997, presenting The Men's Program for two years and participating in the first research studies to demonstrate the long-term effectiveness of the program. He was privileged to personally witness the programís remarkable effects upon the attitudes of program attendees, and served as the chapter's President for one year. James is a Principal at the Boston-based operations consulting firm Analytics Operations Engineering, Inc. Prior to Analytics, he worked in the field of roller coaster engineering. He has a BS in Mechanical Engineering from the University of Maryland and a Masters in Mechanical Engineering from MIT with a focus in Operations Research. James lives in Swarthmore, Pennsylvania with his wife and two daughters.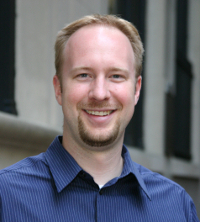 Kris Heinrichs
Kris is the Chief Financial Officer of Recyclebank, which rewards people for taking every day green actions with discounts and deals at local and national merchants. Prior to Recyclebank, Kris was the Chief Financial Officer at 24/7 Real Media, Inc., an online advertising company. Prior to 24/7, Kris worked for KPMG, a global accounting firm, and served in the US Army. He received his BS/BA in Accounting from the University of Richmond in 1994. Kris became involved with the issue while working in Residence Life at the University of Richmond for John Foubert, the Founder of One in Four. Currently, Kris lives in New Jersey with his wife and two daughters.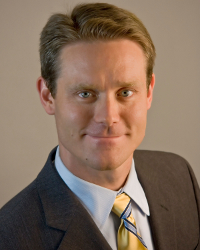 Andrea Fuller Cooper
Andrea received her Bachelorís and Masterís degrees in Music Education at Florida State University and Oregon College of Education. She taught public school music for 9 years, then piano and guitar for 26 years. While at Florida State, Andrea pledged Tri Delta. She has remained an active alumna member ever since graduation from college and served as an officer in four alumnae chapters including President of the Denver Tri Delta Alumnae chapter. She served on the Denver Area Panhellenic Council for 6 years and received the Panhellenic Woman of the Year Award. Andrea was a Collegiate District Officer for Tri Delta for 6 years, supervising 4 collegiate chapters. New Yearís Eve, 1995, Andrea and Mikeís daughter, an only child, Kristin Rebecca Cooper, committed suicide at the age of 20. Kristin was a member of Alpha Chi Omega at Baker University in Baldwin City, Kansas. After Kristinís death, Andrea learned that Kristin had been raped by a ďfriendĒ in August of 1995 while home for the summer. As so many women do, Kristin never told her parents. The rape was discovered through Kristinís journal and verified by friends and sorority sisters. Upon her return to Baker, Kristin told her very serious boy friend about the rape. For reasons that will never be known, he broke up with her. That devastated Kristin and she went into a downward spiral of depression. In 1998, Andrea was given a grant by Tri Delta to travel to colleges across the United States and share ďKristinís StoryĒ. In 1999, Alpha Chi Omega also offered Andrea a grant. Andrea now speaks at 14 grant schools a year and an average of 20 paying schools. Andrea immersed herself in learning about sexual-assault, suicide, and depression. She has received a lot of her education by attending an annual Sexual Assault Prevention Conference in Florida, where she has also been asked to speak the last six years. However, Andrea admits she has learned much more from the stories collegians and alumnae have shared with her. Andrea has been invited to speak at many fraternity leadership schools, a medical school, and universities in Toronto and Sydney, Australia. To date, Andrea has spoken at approximately 300 universities and 25 conferences. Andrea is thrilled and honored to be serving on the Greeks Against Sexual Assault Advisory Board at UC Davis.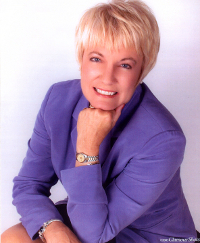 Gordon Braxton
Gordon previously worked as the prevention specialist in Harvard College's Office of Sexual Assault Prevention and Response where he developed and implemented programming aimed at reducing sexual violence, particularly programming designed to engage men. He is also an experienced public speaker on anti violence issues, particularly those regarding the intersections between sexual assault, race, and athletics. In this capacity, he has spoken at over a hundred secondary schools and colleges throughout the country and has trained faculty, staff, and students. He saw his initial entrance into the field as an undergraduate member of a One in Four chapter and holds a Bachelor of Science from the University of Virginia and a Master's of Education from the Harvard Graduate School of Education. He currently works with the Department of Defense.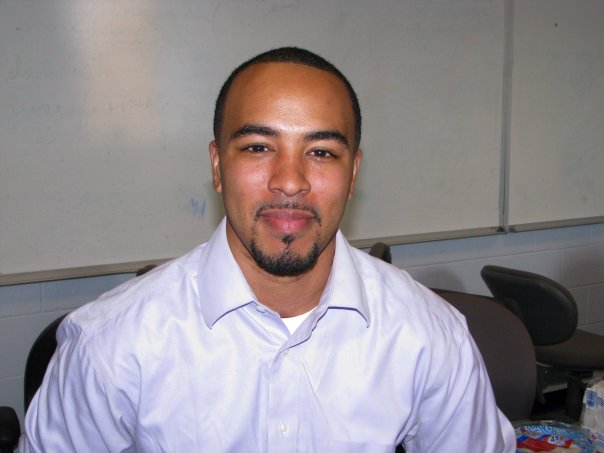 J.T. Newberry
J.T. graduated from The College of William and Mary in 2007 with a B.A. in Public Policy and immediately hit the road with the 2007-2008 RV Tour. Over the next 10 months, he presented both the Men's Program and Women's Program to well over 10,000 people across 42 different states. Prior to the RV Tour, he worked alongside Dr. Foubert to publish two studies on the effectiveness of the Men's Program and was an active member of the One in Four chapter on campus. He currently works as an Urban Planner for the County of Albemarle and resides in Charlottesville, Virginia.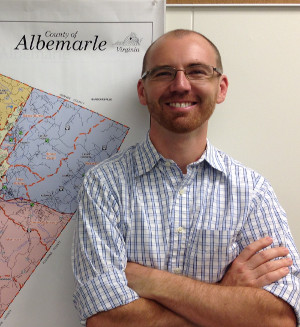 Kyle Boynton
Kyle is a former U.S. Department of Justice law enforcement officer with nearly eight years of local and federal law enforcement experience. Most recently, Kyle worked on the human trafficking and gun violence portfolios for a United States Senator, working closely with non-governmental organizations and federal agencies on matters ranging from internet-based human trafficking to the role of guns in intimate partner violence. Kyle received a bachelorís degree in English literature and psychology from the University of Virginia, where he was also a member of the One in Four chapter. He is currently studying law at the Georgetown University Law Center.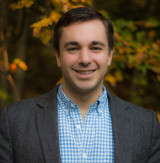 Caroline Chien
Caroline previously worked as the Alumni Relations Committee Chair of the Alumni Council for the board of directors of Madison House, the student volunteer organization at the University of Virginia. She is a member of the Virginia Bar and received her law degree from Georgetown University Law Center. She received her bachelor's degree from the University of Virginia where she became familiar with the mission of One in Four. She currently works for the Defense Advanced Research Projects Agency and is a mother of two daughters.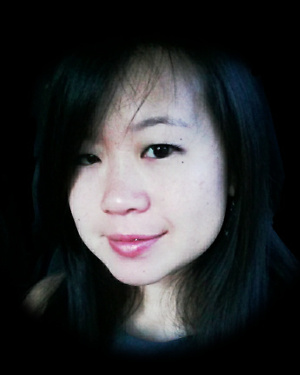 Jason M. Franasiak
Jason M. Franasiak, M.D., is a Reproductive Endocrinology and Infertility fellow physician at Rutgers University Robert Wood Johnson Medical School in New Jersey. He graduated from the College of William & Mary Summa Cum Laude and Phi Beta Kappa with focuses in Biology and Biochemistry. During his time there he served as President of the One-in-Four chapter under the mentorship of Dr. John Foubert. He received his medical degree from the University of Virginia and was inducted into the Alpha Omega Alpha and Gold Humanism Honor Societies. While at the University of Virginia he served as an alumni member to the One in Four chapter on grounds.

Dr. Fransiak went on to complete his residency training in Obstetrics and Gynecology at the University of North Carolina at Chapel Hill where he served as the Education Administrative Chief Resident position and received several medical education teaching awards including the Teaching Certificate of Outstanding Merit from American College of Surgeonís, the Kaiser Permanente Excellence in Teaching Award, and the Golden Tarheel Award for medical student teaching. His research in reproductive science has resulted in numerous presentations at national and international meetings and as well as peer reviewed publications. He is honored to serve an organization with such a noble and important cause.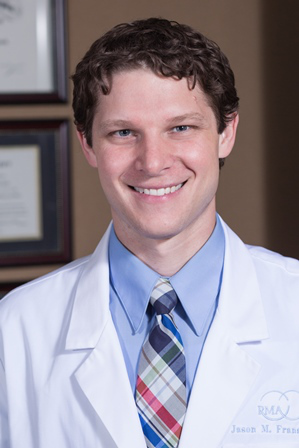 John McArdle
John McArdle is a producer and host for C-SPANís Washington Journal, the public affairs networkís daily live call-in program. Before joining C-SPAN, John covered environmental and energy policy issues on Capitol Hill as a reporter for Greenwire. He began his journalism career at Roll Call Newspaper where he spent two election cycles covering Congressional campaigns. John graduated with a bachelors degree from the University of Virginia in 2003. During his time at the university he worked on the student newspaper and spent three years as a member of UVA's One in Four chapter. As a member of One in Four, John helped organize spring trips to bring the Men's Program to colleges and universities up and down the East Coast.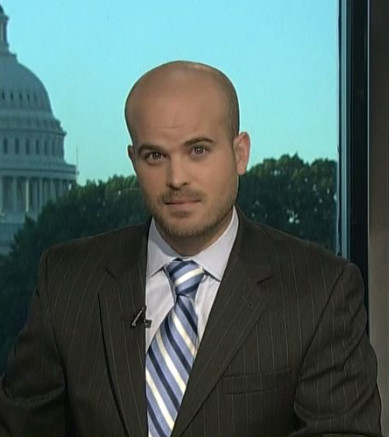 Liz Seccuro
Liz Seccuro is a victims' rights advocate and the founder of STARS (Sisters Together Assisting Rape Survivors), a donor-advised fund that assists all survivors of rape, sexual assault, and incest. Seccuro also teaches a few classes a year at Georgetown University's Graduate School of Journalism on how to write responsibly about sex crimes and the art of interviewing victims of violence.
As documented in her 2011 memoir Crash Into Me: A Survivor's Search for Justice, her story began in 1984 when she was drugged and raped by a fellow student, William Nottingham Beebe, as a 17-year-old freshman at the University of Virginia. The university did nothing to aid her in seeking justice and offered no official remedy, leaving her on her own to pick up the pieces. It wasn't until 2005 - after receiving a letter of apology from Beebe inviting her to contact him so that he could explain what led him to rape her and, ostensibly, help her heal - that she was able to take action against him. Following a frightening and eerie email correspondence with her rapist, she submitted her evidence to the Charlottesville Police Department, who arrested Beebe. He was ultimately sentenced to 18 months in prison and required to perform 500 hours of community service, including speaking on college campuses about sexual assault and substance abuse. To this day, there is no record of this condition of parole being met.
Since the publication of Crash Into Me, Liz Seccuro has appeared on a multitude of national television shows, radio shows, blogs, and magazines. Most notably, a three-part excerpt of her book was featured in Marie Claire magazine, both nationally and abroad. In 2011, she received the Shining Star/Vision Award from Boston's Victim Rights Law Center and in November 2012 she was honored by SAVI/NYC of Mt. Sinai Hospital for her advocacy, joining past honorees such as prosecutor and author Linda Fairstein, Trisha Meili (the "Central Park Jogger"), and actress Mariska Hargitay of Law & Order: Special Victims Unit.
In January 2013, she was named to the national advisory board of the Rape, Abuse, and Incest National Network (RAINN) and continues to lobby on Capitol Hill with RAINN on behalf of survivors of violent crime. A frequent contributor to The Huffington Post, she is at work on a number of magazine articles on the scourge of military sexual assault and the NFL's culture of violence.