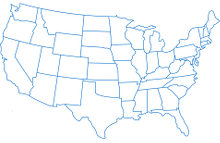 Clark and Pino Receive Inaugural
Mary P. Koss Profile in Courage Award
From One in Four
Young Activists Take Nation by Storm to Bring an End to Campus Sexual Assault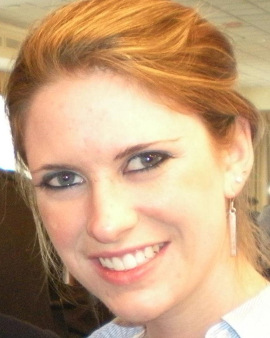 Annie E. Clark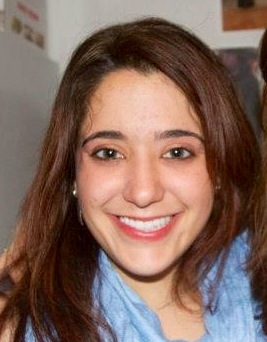 Alexandra Pino
August, 2013 – Edmond, OK – As college students prepare to head back to campus, they face the serious risk of sexual assault. Thanks to Annie E. Clark and Andrea Pino, colleges across the nation are being held to a much higher standard for addressing this vexing issue.

Today, One in Four is proud to announce that its first ever Mary P. Koss Profile in Courage Award is being given jointly to Annie E. Clark and Andrea Pino. Ms. Clark and Ms. Pino have been instrumental in forming two new national organizations: KnowYourIX.org and EndRapeOnCampus.org. Their efforts have brought together a nationwide network of 700 students, faculty and staff focused on holding colleges and universities accountable for improperly addressing cases of sexual assault committed within their communities. Inspired by the resourceful actions of Ms. Clark and Ms. Pino at the University of North Carolina Chapel Hill, hundreds of sexual assault survivors are filing Title IX and Cleary claims against such institutions as the University of Southern California, Dartmouth College, Occidental College in Los Angeles, Swarthmore College, and the University of California at Berkeley.

Ms. Clark and Ms. Pino have been steadfastly courageous throughout the growth of this movement, in the face of many who have urged them to back down. Much like the pioneering scholar for whom their award is named, Ms. Clark and Ms. Pino have remained tenacious, fighting with indefatigable determination. Ms. Clark and Ms. Pino have been steadfastly courageous throughout the growth of this movement, in the face of many who have urged them to back down. Much like the pioneering scholar for whom their award is named, Ms. Clark and Ms. Pino have remained tenacious, fighting with indefatigable determination.

Clark is a Phi Beta Kappa graduate from the University of North Carolina at Chapel Hill and former University of Oregon administrator. Clark studied political science, women's studies, and business and presented her work on anti-violence policy and prevention at the United Nations. Pino is a current UNC senior studying Political Science and co-chair of Project Dinah, an anti-violence group. Both plan to spend the next year working on policy, best practices for universities, and their Title IX Network.

One in Four President Dr. John Foubert stated, "Clark and Pino are the obvious choice for our first recipients of the Koss award. They have breathed life into the rape prevention movement in a way that nobody else has since Dr. Koss herself. They give us all hope for the future!"

(Click here for press release)
One in Four National Award Winners
Congratulations to all 2013 One In Four National Award nominees, and many thanks to everyone who submitted nominations. One In Four extends its heartfelt congratulations to the winners announced below.

If you would like to nominate a particularly exceptional One In Four member, advisor, or chapter, then keep an eye out: One In Four National Award nominations will open again in 2014!
One in Four National Member of the Year
Alex Hartline, Franklin & Marshall College Chapter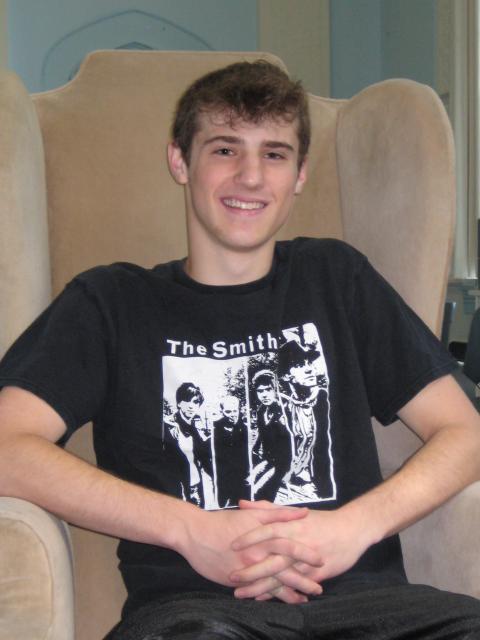 Alex was nominated by the advisor of his chapter. In her nomination of Alex, she wrote:

"Alex was the president of our chapter for a year. Alex ... saw the need to change direction somewhat and make being a 1 in 4 member a brotherhood again. He has a delightful sense of humor and used it to draw the men together. He doubled the membership and created new opportunities for the men such as a 1 in 4 poker tournament which has now become an annual event. Alex is a terrific guy. He is completely trustworthy and reliable. The thing that sets him apart is his compassion. He feels the devastation that victims feel and is driven by it."

Congratulations Alex!
One in Four National Advisor of the Year
Drew Rizzo, Oklahoma State University
Drew was nominated by the President of the OSU 1in4 chapter. In his letter of nomination, Drew was praised because:

"One in Four has finally become a registered and recognized group by the university because of his hard work and advice, along with his commitment to helping our executive team with the layers of bureaucratic processes of our student government. Drew works harder than anyone has ever asks of him, and he puts more commitment into our group than required by being an advisor. He has a lot of passion for our message and his passion pours into our members and helps us motivate ourselves every day to educate our community. I do not believe we could have a better advisor for our organization, nor one better suited for all the things Drew has accomplished, and therefore I believe he deserves to be the Advisor of the Year."
One in Four National Chapter of the Year
University of Pennsylvania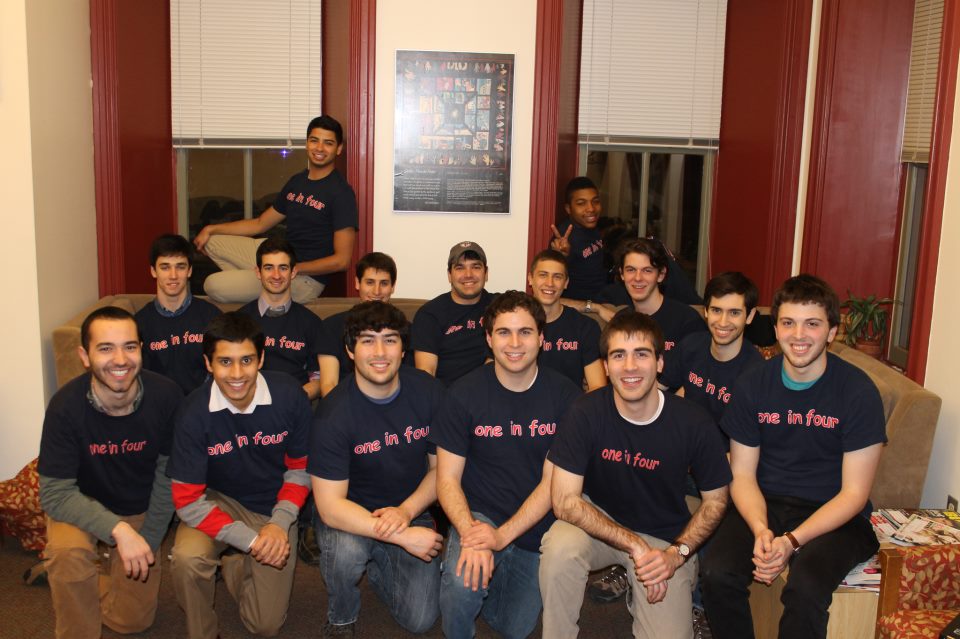 The Penn One in Four chapter had an amazing year in which they were a powerful force for change on and off their campus. They presented to an impressive number of audiences in their community and were highly involved in both traditional formats and through social media to spread the message that One in Four is here to make a difference. Thank you for being a model of what a great One in Four chapter is all about!
One in Four National Most Improved Chapter of the Year
Oklahoma State University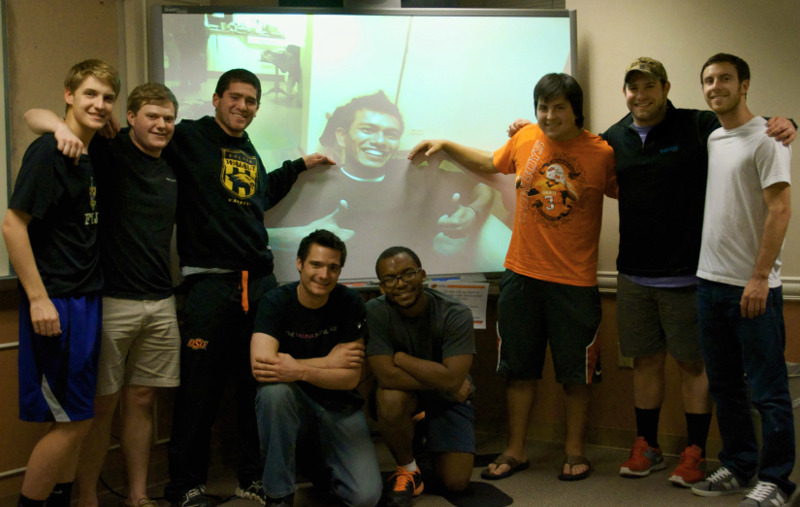 The OSU One in Four chapter was selected as the most improved chapter based on their application documenting that they more than doubled in membership, tripled their number of presentations and more than tripled the number of people to whom they presented in just one year. Very impressive work!
One in Four Announces the Creation of the
Mary P. Koss Profile in Courage Award


Dr. Mary Koss (http://publichealth.arizona.edu/directory/Mary-Koss), a Regents Professor of Health Promotion at the University of Arizona, is the author of the original "One in Four" study released in 1987. This study established the prevalence of rape on college campuses, having since been replicated for 25 years.

While many people challenged Dr. Koss personally and professionally, she responded by sticking to the data and publishing more research. Her courage and tenacity serves as a role model for researchers and victim advocates alike. We all owe a debt of gratitude for her leadership in the movement to end sexual violence. Every year we at One in Four will choose one individual or group who best personifies the courage and commitment to justice that Dr. Koss has and continues to show us all. Thank you, Dr. Mary Koss, for making a difference!

(Click here for press release)